We have entered into a journey with the purpose of providing the energy that sets society into motion to realize its potential. What we do in here helps to move life out there.
OUR VISION
An integrated energy company that evolves with society, generates high value, and has a unique technical capability.
To achieve this, we guide our behavior based on five values:
Respect for life, people, and for the environment
Ethics and transparency
Market orientation
Overcoming and trust
Results
We know where we want to get and what paths will lead us there. They are outlined in our strategies. To increase security along the journey, we continuously monitor the business environment, something that enables us to periodically review our strategies. Through them, we seek to achieve our goals. Our business context is increasingly complex and competitive. To operate in it, we will strengthen ourselves with partnerships, cost efficiency, and digital transformation. In the coming years, we will adapt to the new market requirements with investments in new and more efficient ways of generating energy. We know that our core strength lies in our unique technical ability. Therefore, we will continue prioritizing our activities in deep waters, in which we are technological leaders and find opportunities that generate greater returns, in integration with refining, transportation, and trade.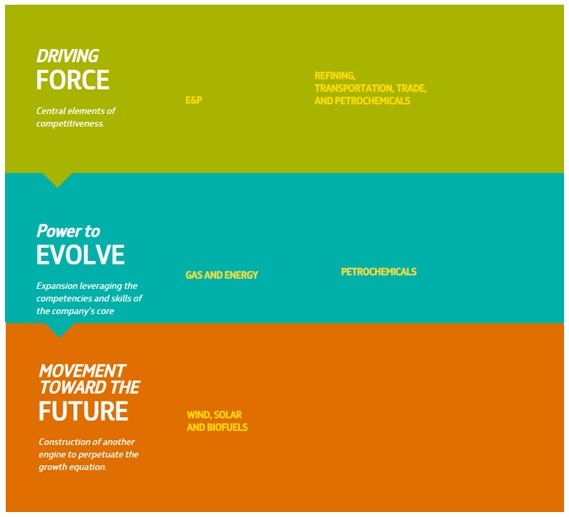 The implementation of our business strategies will be supported by six transversal strategies:
Competitiveness
Cost efficiency
Digital transformation
Work in partnerships
Strengthening of credibility, pride, and reputation
High performance culture
All of this is outlined in our 2040 Strategic Plan so we can achieve the following top metrics: